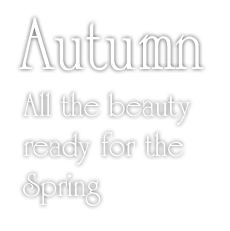 Please come and say hello...
April 9th Blacksmiths Cottage Nursery, Langmere, IP21 4QA.
April 16 & 17th Plant Heritage Essex, RHS Hyde Hall, CM3 8ET.
April 17th Suffolk Wildlife Trust, Lopham Fen IP22 2HX.
April 23th Felbrigg Hall Plant Lovers NR11 8PR.
April 24th SWWAG, Wyken Hall, IP31 2DW.
May 1st Woottens Spring Fayre, Wenhaston IP19 9HD.




We have stopped taking orders from the site for Autumn planting orders, but please call on 01449 741551 if you need something - Tulips can still be planted until end January for a good display, And we may have some stock for you rather than potting them up ourselves.


Welcome

Welcome to the Riverside Bulbs website.

We aim to offer you an interesting and varied range of bulbs for all planting seasons.

We specialise in bulbs for keen gardeners and those with a larger garden who want something different as well as reliable. Many of our choices have the RHS Award of Garden Merit.

The high level of quality we provide is on a par with the specialist nursery, and our pricing and quantities are attractive both for small projects and larger volumes required for naturalising.

The site has information and pictures to help your choice, but please feel free to contact us to discuss your needs. (If we are not immediately available, please leave a message or send an email, and we will call you).

We buy our stock from leading Dutch and English growers, from people we know, and whose quality is assured. Quality is often put forward as the size of bulb, and in general a bigger bulb will produce a bigger flower. Our policy is to offer the biggest size for the best flower under garden conditions. And while we are best known in East Anglia, our exceptional quality, service and good value is available to anyone who wants a garden full of interesting form and colour.

The search facility will take you directly to what you are looking for. For example 'white dahlia' or 'species lily' or 'naturalising' if planting en masse.

With best wishes for rewarding gardening,


Matt and Sally Long